Single Fest is the holiday that could revolutionise your life
singlefest.it is the latest initiative of Cooperativa Sociale "IL SOGNO"
The Cooperativa Sociale "IL SOGNO" was set up in 1997 with the aim of helping disadvantaged people enter the labour market by planning and developing business activities in the tourism, culture and leisure sectors.
The Cooperative has evolved towards a specialisation in the field of social tourism, focusing on the potential offered by the web and developing in particular the sale of online tourist services.
To this end, the cooperative has set up a number of websites 'singlefest.it', 'romeguide.it', 'italyguide.com' and 'viaggipertutti.com' which operate in tourism and online ticketing and through which it is currently possible:
• Access to tourist services related to incoming (booking in hotels, bed & breakfasts, flats for rent, religious institutions, agritourism, camping, hostels, residences, etc.) and outgoing (numerous destinations in Italy and abroad);
• Access the online ticketing service (theatre, football, music, museums and tours of Rome);
• Have detailed information on events in the city (the Estate Romana, events of the week, etc.);
In particular, 'romeguide.it' has been described as one of the best portals on leisure, tourism and culture in Rome, with over 15,000 visitors a day, and is among the top five visited portals in Rome.
The founding members of the Cooperative are the Associazione Culturale Genti e Paesi (Cultural Association of People and Countries), one of the most important and historical associations in the city, and Dr. Fiorello Tonin, the current President and one of the founding members of the Cooperative.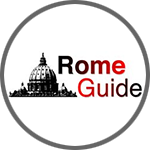 The most comprehensive online guide to Rome: exhibitions, events, concerts, theatre, accommodation, special offers and much more.
One of the largest and most historic cultural associations in Rome: guided tours, excursions, trips, social evenings, dinners...

If you are lonely and looking for friendship, Genti e Paesi has created the ideal club for you! If you want to meet new people, this is the right opportunity for you.
Our pages on social media
We are in Viale Regina Margherita, 192 - 00198 Rome
General Conditions of Sale
Articles
General Conditions of Sale
The offer and sale of services on our websites ("romeguide.it - italyguide.com - viaggipertutti.com") are governed by the following General Terms and Conditions of Sale.
The services purchased on our portals are sold directly by the Cooperativa IL SOGNO a r.l.
The Cooperativa IL SOGNO a r.l. is enrolled in the Register of Companies of Rome no. 354502/1997, tax code and VAT number 05379691008. The head office of the Cooperativa IL SOGNO is in Italy, in Viale Regina Margherita, 192 - 00198 Rome.
The Cooperativa IL SOGNO can be contacted by e-mail ([email protected]) or by telephone on 06.85301758 to request any information.
Articles